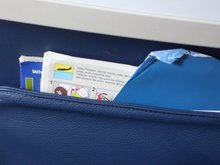 The DASHlink project started out to build a collaborative web application, the result is the version you see at https://c3.ndc.nasa.gov/dl/
The initial version was a great success and the team realized that a tool like this was valuable to NASA and could work for other communities. Other projects came to us wanting a similar tool for their specific community. DASHlink was re-architected to be a general purpose and extensible tool to meet the needs of several different collaborative communities. This abstraction layer is called C3. This new DASHlink site has been built upon C3. For more details and information on latest developments of C3 view our internal TI version.
Attachments
| | |
| --- | --- |
| F. Barrientos, E. Foughty, D. McIntosh, and B. Matthews. "Bringing Web 2.0 to Government Research", CHI 2009, Boston MA, USA, 4-9 April 2009. | 82.4 KB |
| NASA PM Challenge Presentation | 1.6 MB |
Discussions
Popular Resources
Nothing to see here at the moment. Check back later.
Admin:
Editors:
Started: Sep 09, 2010
Last Activity: Nov 05, 2010
What can I do on this project?
Any registered users can join
Anybody can view this project
Any registered users can leave comments
Anybody can view comments