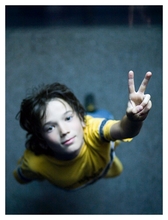 There are several aeronautics text mining activities.
NASA also sponsored a small text mining competitionin conjunction with the SIAM Data Mining Conference in 2007.
Discussions
Popular Resources
Nothing to see here at the moment. Check back later.
Admin:
Editors:
Started: Sep 09, 2010
Last Activity: Dec 04, 2010
What can I do on this project?
Any registered users can join
Anybody can view this project
Any registered users can leave comments
Anybody can view comments